If you've moved to a new device or have previously uninstalled the app, your subscription may not be recognised immediately. To jog the app's memory into recognising your purchase, simply follow these steps if you have an iOS device:
Open the

Activity

tab

Tap on the

Settings

wheel in the top right-hand corner

Scroll to the bottom of the screen

Tap

Restore purchase
iOS Android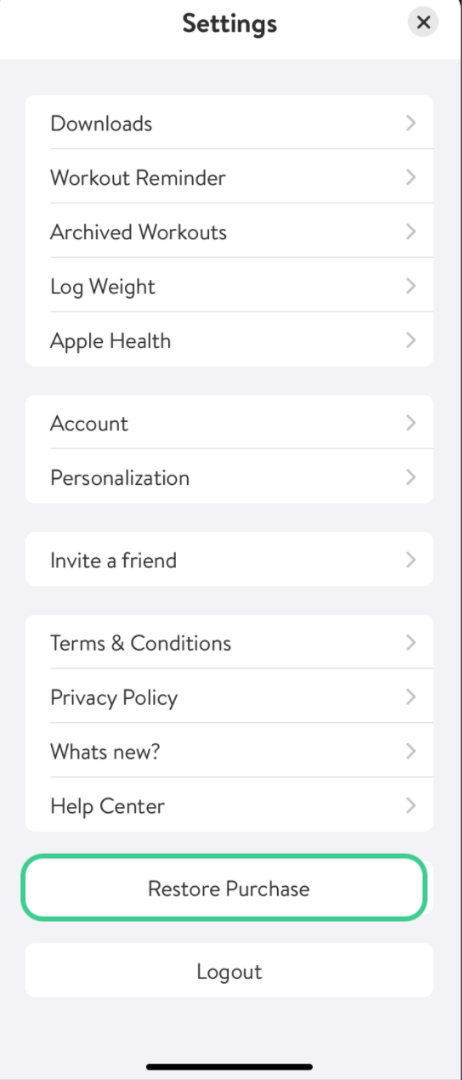 If you are on Android or have purchased a subscription from our website and you are having trouble accessing the premium content, make sure to use the same email address you first logged in with, including any capital letters. Should the problem persist, contact us here and select Access Issue.